The 2020/2021 NJECC is Closed
Thank you to everyone who celebrated the NJECC's 35th anniversary by donating through the 2020/2021 NJECC! It's that compassion in action that empowers NJECC charities to carry out their critical missions to help communities thrive here in New Jersey, throughout the United States, and all around the world. You are the faces of the NJECC and proof that the power of everyday generosity is at the heart of the society we build together, unlocking dignity, opportunity, and equity around the globe.
In the video below, you can see some of the vibrant and caring faces of the NJECC community who came together (virtually) during the 2020/2021 campaign to change the world.
Thank you for donating through the NJECC and showing that #NewJerseyGives and together, we're making a difference.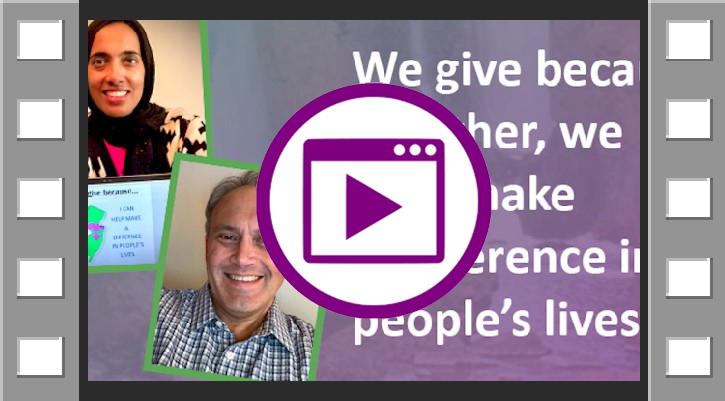 Need help making a pledge online?
Click here for a step-by-step guide or click here to watch a video tutorial.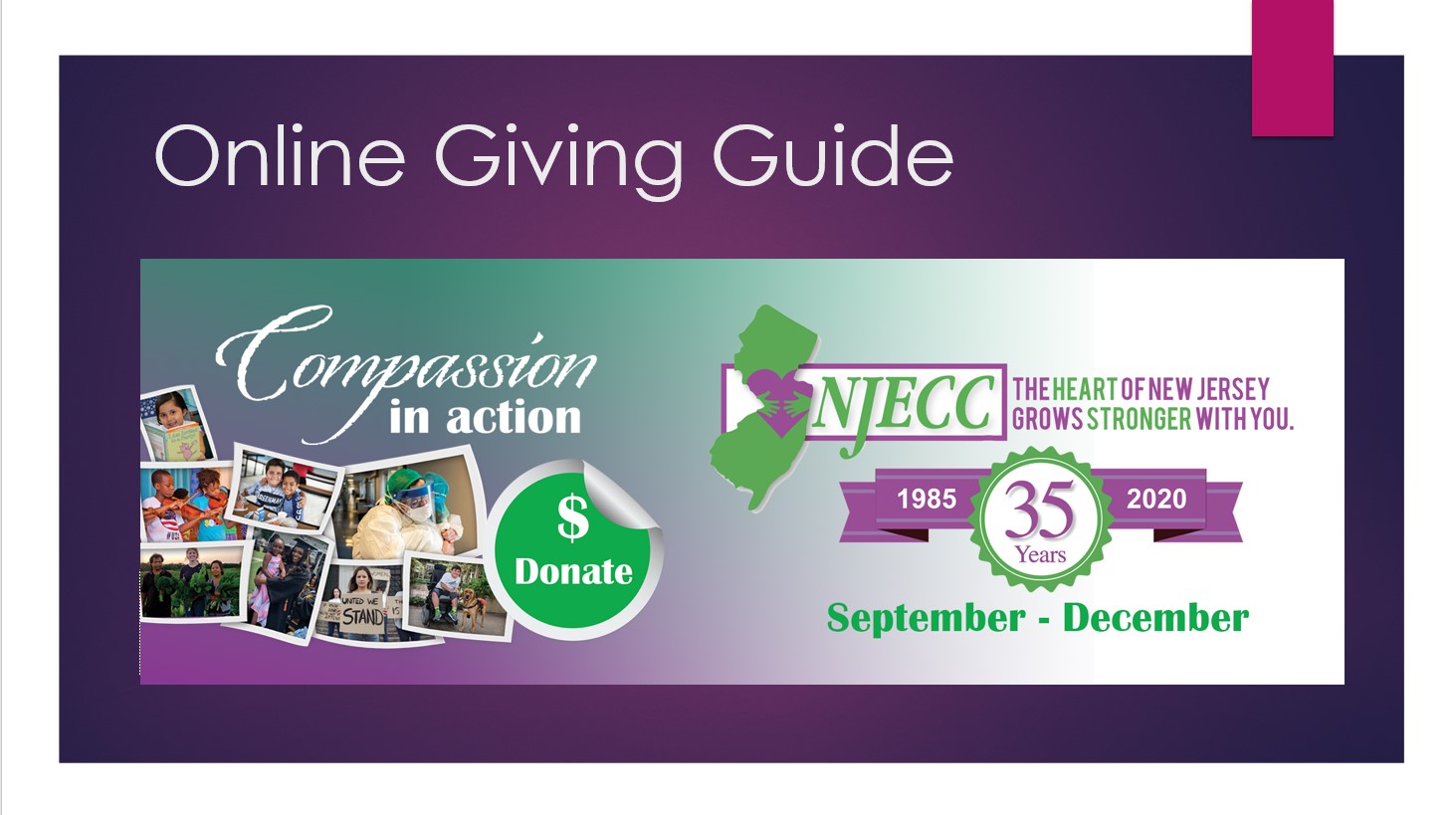 Need help searching for NJECC charities to support? Click here or on 2020/2021 Charity Codebook link above
Still have questions or need help? Contact our donor services team at www.charities.org/support, call 1-(800)-458-9505, or use the Live Chat 'Help' feature in the lower right corner of your home screen. We are here to help!
Cancellation: If you find it necessary to revoke or modify your payroll deduction pledge during the year, please notify your payroll office in writing.